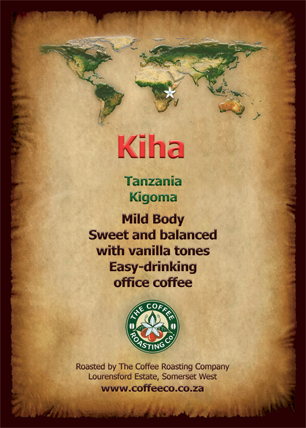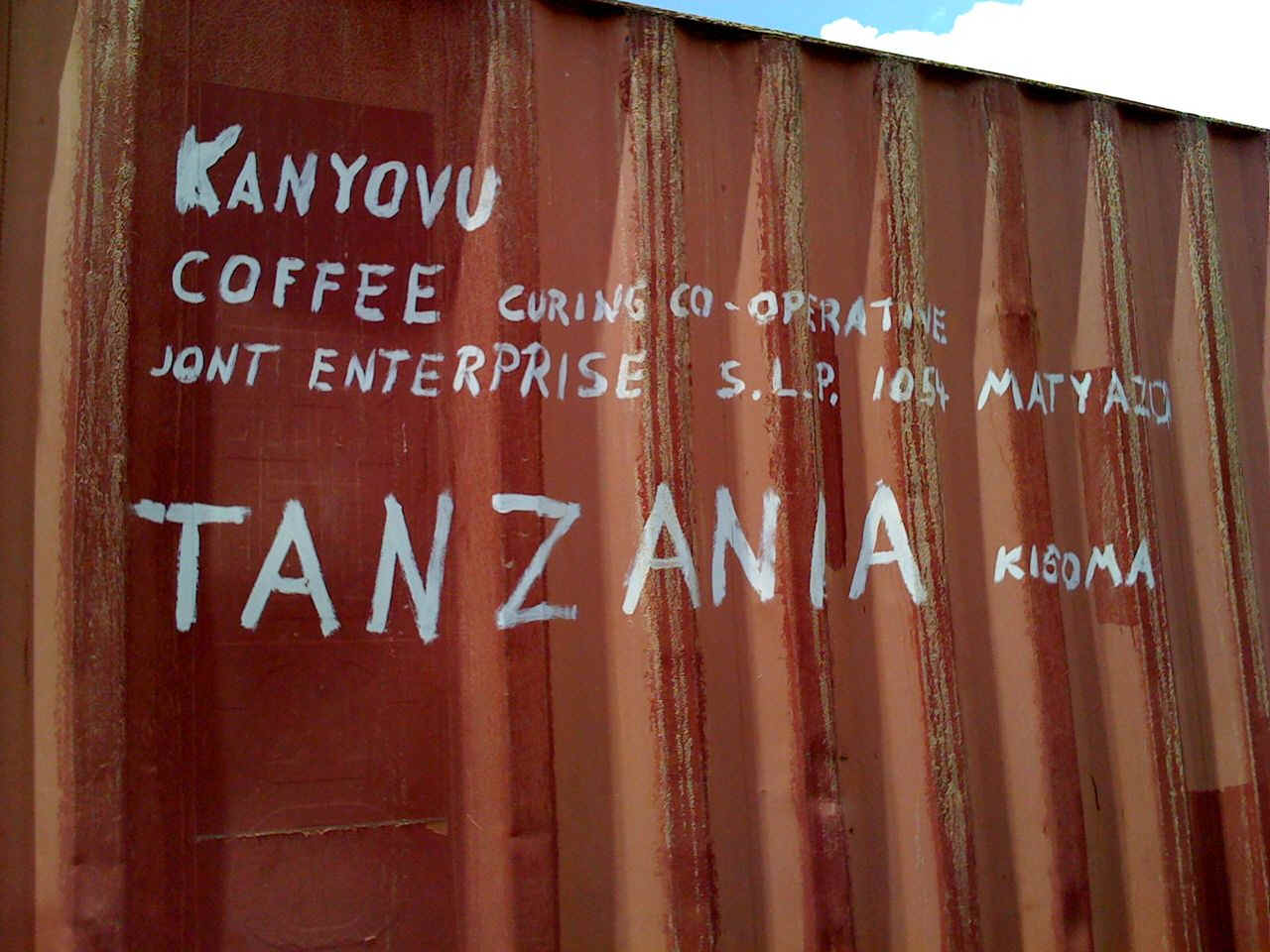 Kiha is a sustainable harvest coffee from the Kanyouvu cooperative. The farms are situated near Kigoma on the shores of lake Tanganyika in Tanzania. The latest Colombian technology in farming and de-pulping is used to produce this exceptional coffee.
The Kiha coffee has vanilla tones, a medium body and a bright, citrus acidity.
Kiha coffee has won the 2010 African Taste of Harvest competition.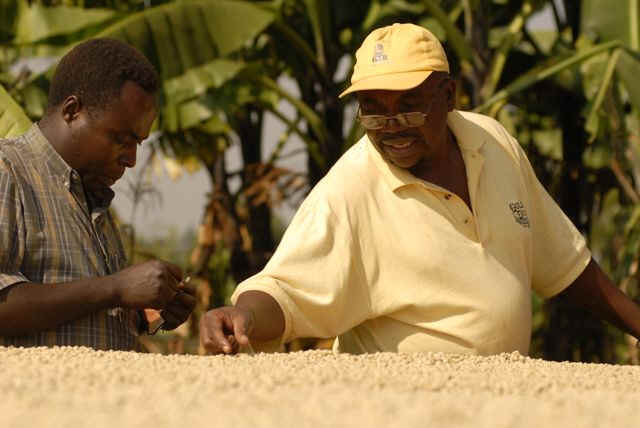 Coffee farmers being trained at the Kanyovu farms in Kigoma, Tanzania