From the foremost tropical highland coffee plantations - scroll down for our selection of 20 coffees
Mild Coffees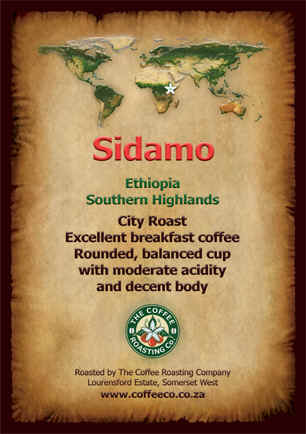 Sidamo, Ethiopia - medium-bodied and balanced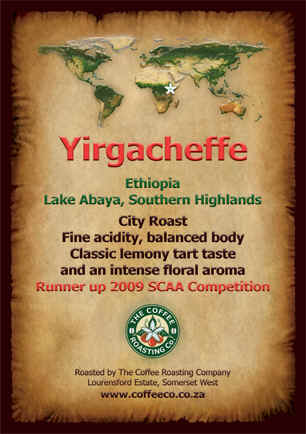 Yirgacheffe, Ethiopia - the distinctive Ethiopian coffee famous for its lemony tart acidity. World top ten coffee.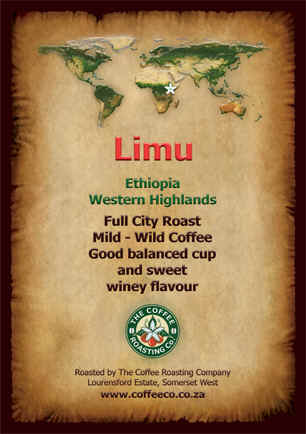 Limu, Ethiopia - indigenous coffee with winey taste tones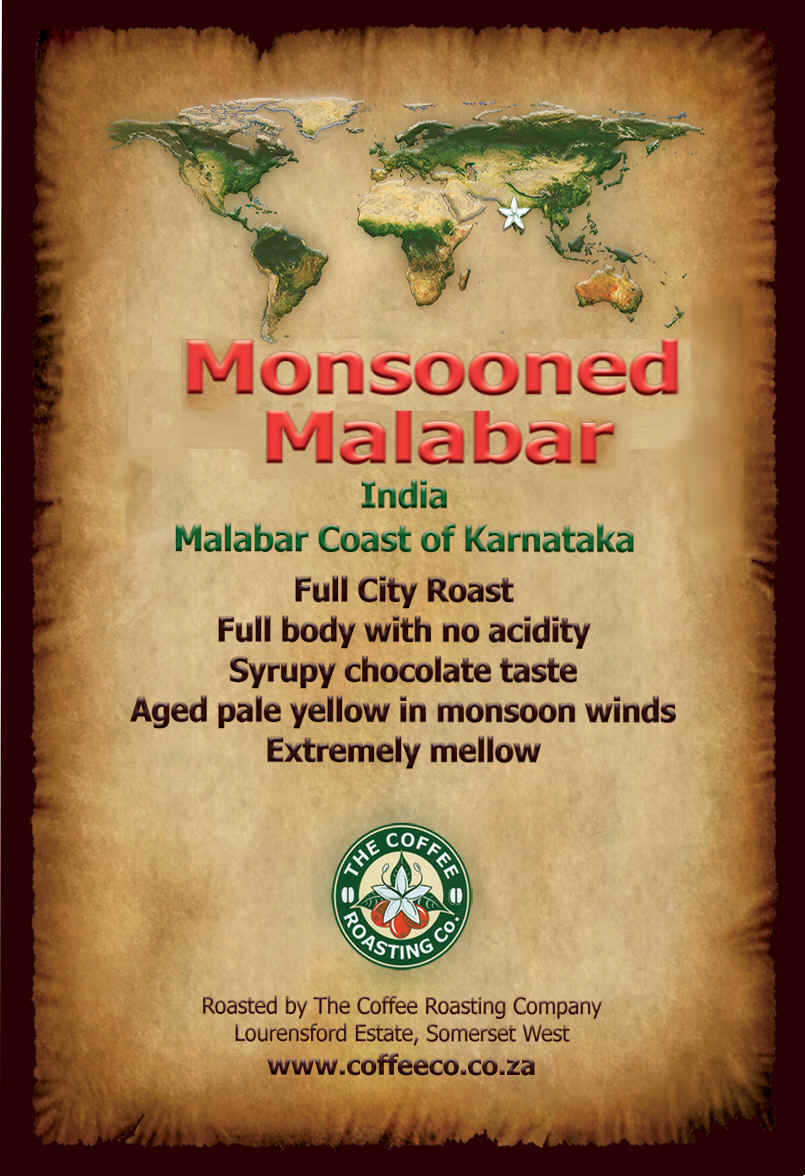 Monsooned Malabar - aged pale yellow in the monsoon winds gives a very mellow coffee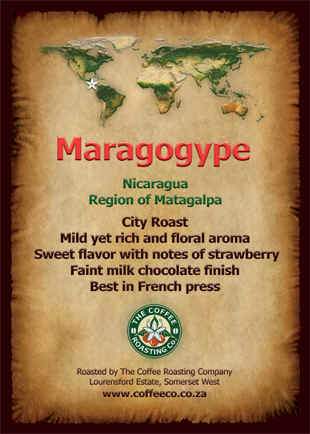 Maragogype, Nicaragua - "elephant bean" coffee from Nicaragua - low-yield mild coffee
Full-Bodied Coffees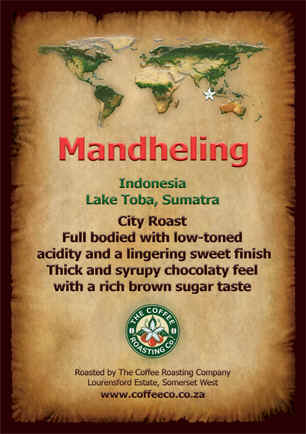 Mandheling, Sumatra (Indonesia) - a full-bodied, rich coffee with a unique taste.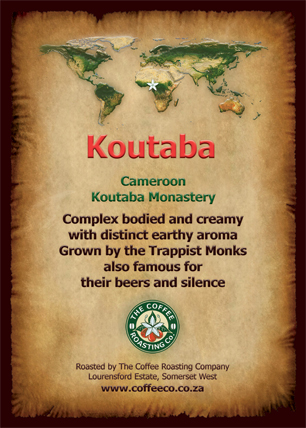 Koutaba, Cameroon - a complex creamy coffee with earthy tones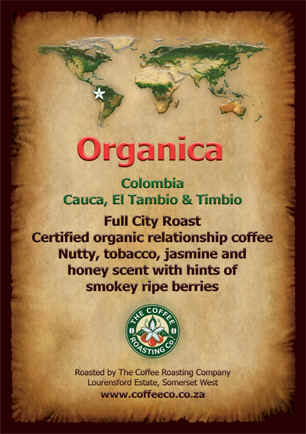 Organica, Cauca, Colombia - full-bodied organic coffee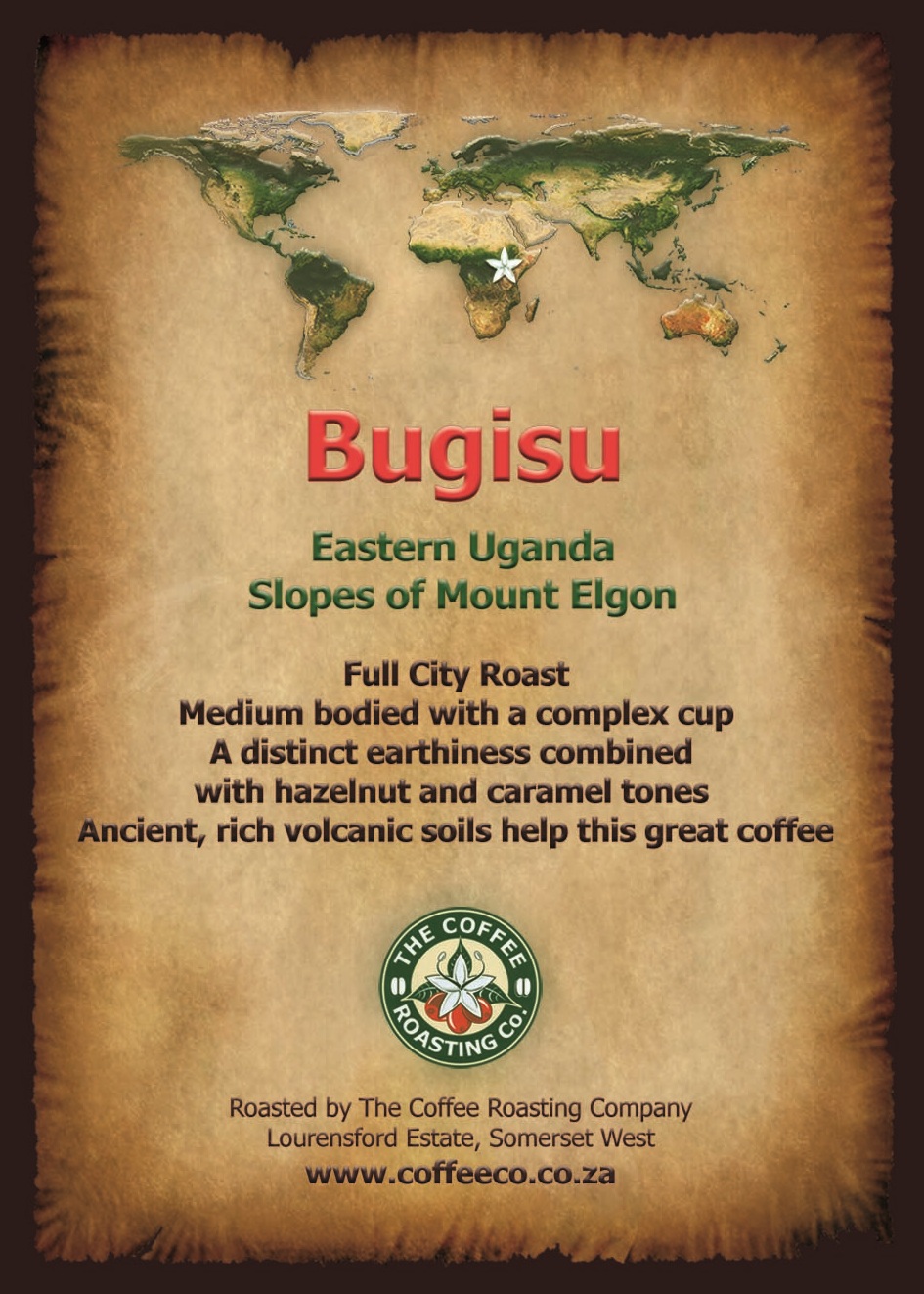 Bugisu, Mt Elgon, Uganda - earthy, full-bodied complex coffee with fruit notes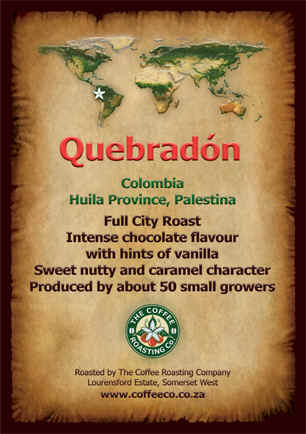 Quebradon, Huila, Colombia - nutty, caramel and vanilla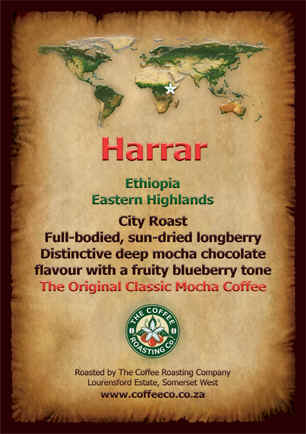 Harrar, Ethiopia - the original classic longberry mocha coffee with blueberry flavours.
High-Acidity Coffees (bright, dry, crisp)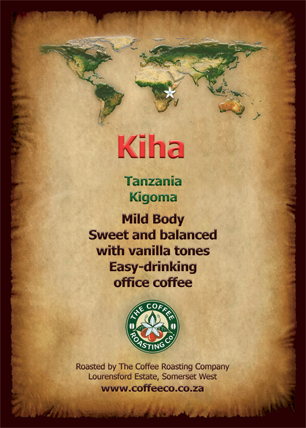 Kiha, Tanzania - sweet and balanced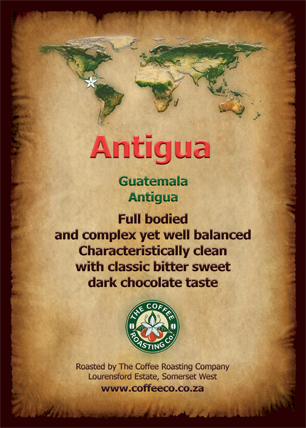 Antigua, Guatemala - world-class complex coffee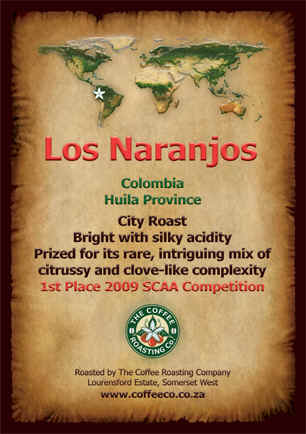 Los Naranjos, Colombia - the world's number one rated coffee
Our Blends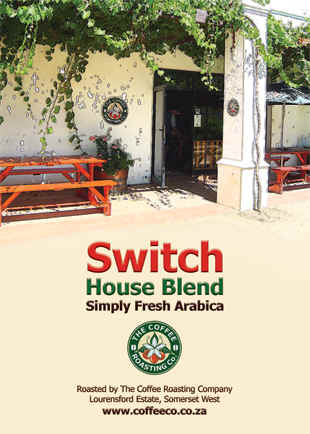 Switch House Blend
A pleasantly balanced blend of La Piramide, Limu, Yirgacheffe and Mandheling. Always the best coffee at the best price.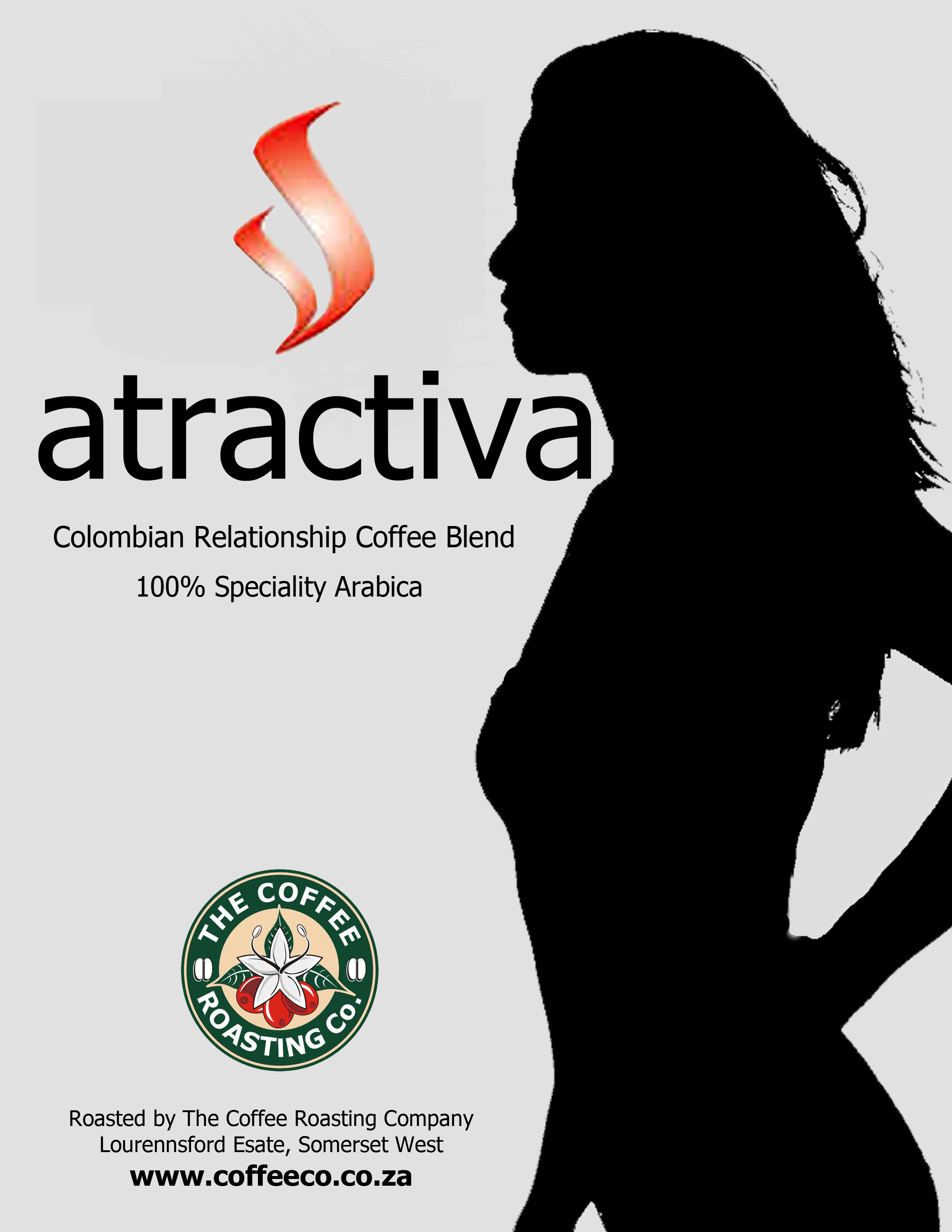 Atractiva Colombian Blend
A rich, dark, full-bodied blend or our Colombian relationship coffees.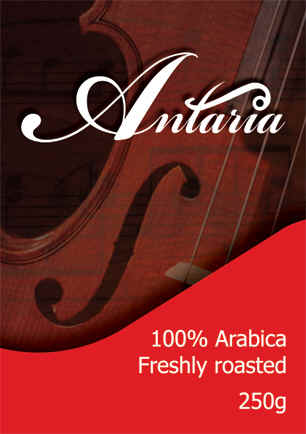 Antaria silky-smooth Blend
A smooth mild blend of refined complex coffees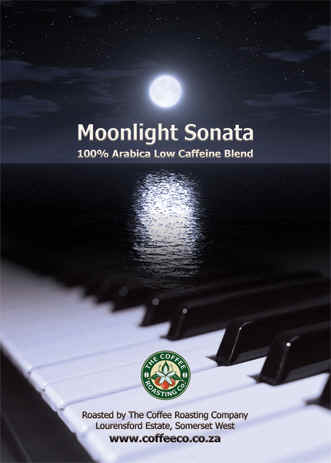 Moonlight Sonata Low Caffeine Blend
A smooth after-dinner coffee. A blend of naturally low caffeine wild Limu coffee and CO2 decaffeinated coffee.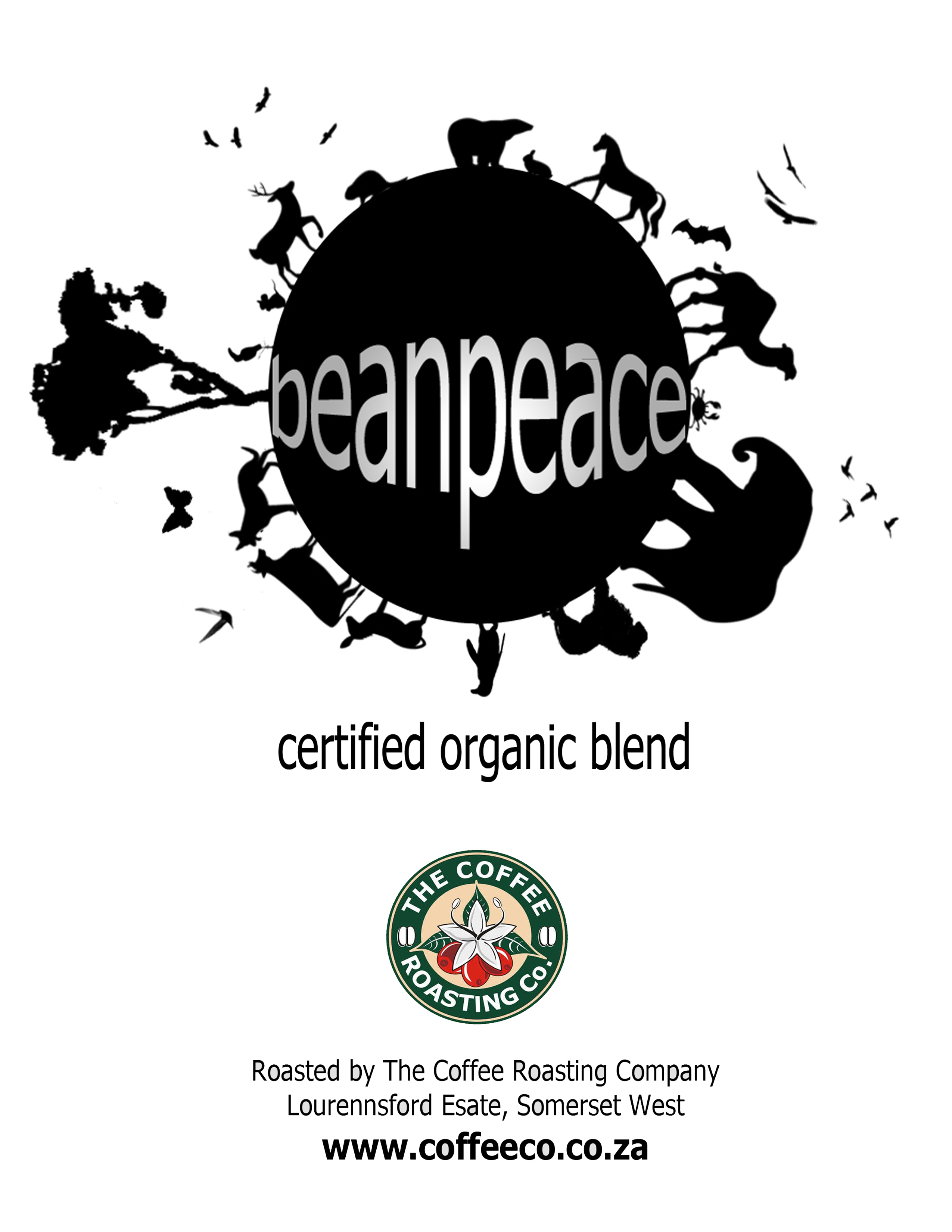 Beanpeace Certified Organic Blend
A blend of three certified organic coffees: the Chanchamayo from Peru, the Organica from Colombia and the Limu from Ethiopia.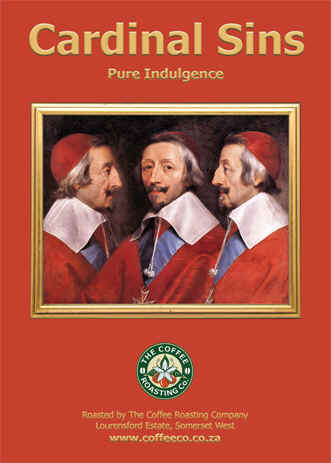 Cardinal Sins Award Winning Blend
A refined blend of the world's finest prize-winning coffees.
Decaffeinated Coffee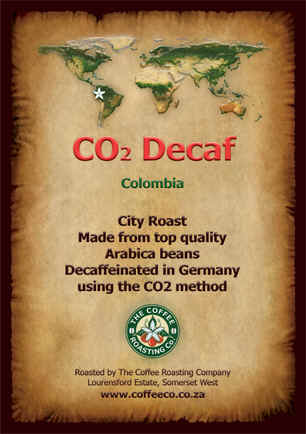 Click here for coffee prices or un-roasted green coffee prices
Click here to give us tasting feedback on our coffees.
Currently Our Biggest Selling Coffees in 2010 / 2011:
All our coffees are available as un-roasted green coffee

Quality equipment for the coffee connoisseur
Visit us for a free tasting at the roastery on Lourensford Estate, Lourensford Road, Somerset West. We are open 9h00 to 17h00 seven days a week.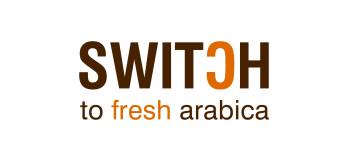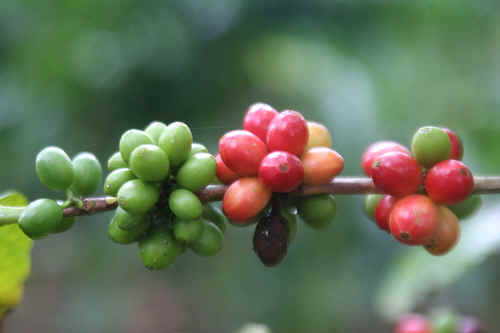 The Coffee Roasting Co. brings you Earth's exemplary Arabica coffees delivered at their peak taste. Our coffees are all handpicked on premium highland plantations situated at altitudes above 1500m a.m.s.l. The world's best coffees grow in temperate tropical highlands with good soils: Hawaii, Guatemala, Costa Rica, Colombia, Honduras, Nicaragua, Jamaica, Ethiopia, Kenya, Zambia, India, PNG and Indonesia (see here for harvest seasons). Coffee is indigenous to Ethiopia, Africa.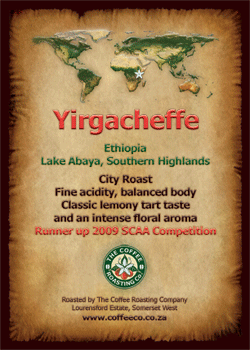 n-->