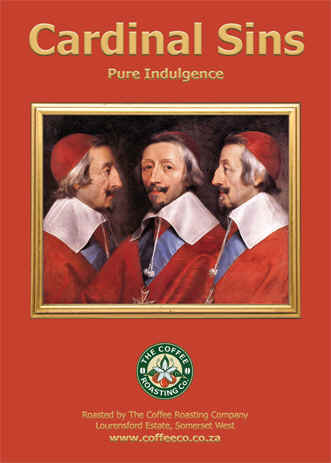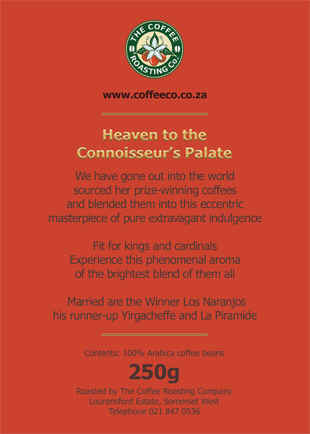 A refined blend of the world's prize-winning coffees
Heaven to the connoisseur's palate

We have gone out into the world, sourced her prize-winning coffees and blended them into this eccentric masterpiece of pure, extravagant indulgence.

Fit for kings and cardinals
Experience this phenomenal aroma of the brightest blend of them all.

Married are the Winner Los Naranjos, his runner-up Yirgacheffe and La Piramide (8th place).