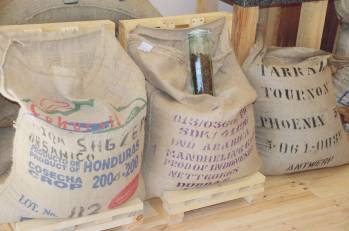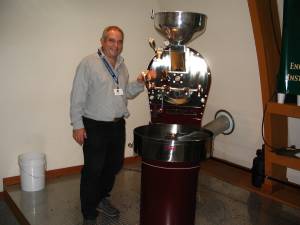 We can also supply our premium coffees in one kilogram bags to larger users of coffee such as offices, hotels, guest houses, restaurants and coffee bars. We deliver throughout South Afirca (more info) Our pricing is always based on the per kilogram price and is given here. With our roast-to-order system we only roast the coffee after receiving an order and each coffee is labelled with the roasting date.
Most of our wholesale coffee customers have their coffee delivered on a regular weekly cycle.
Key Benefits of our Roast-to-Order System. Coffee delivered daily roaster-to-door.
| | |
| --- | --- |
| | Roast-to-order system: we only roast the coffee after receiving a confirmed order so the coffee is always guaranteed fresh. This is the biggest factor in great tasting coffee. |
| | We slow-roast the coffee using the world's most advanced infrared Diedrich drum roaster imported from Sandpoint, Idaho, USA (more). We have received our roaster training from Diedrich at their Sandpoint facility. |
| | The slow, deep roast helps brings out the flavour in these great coffees. The drum roast takes about twice as long as a roast in a fluid bed roaster common in the industry. |
| | We exclusively air-quench the coffee. |
| | We have developed unique roasting profiles for our great coffees. |
| | Freshly roasted single-origin Arabica coffee is proven to bring customers back again and again. Also leads to much higher second-cup orders, effectively increasing turnover per table. |
| | Some clients create their own blends using our coffees - we supply some of the best tasting components for unique blends. |
We only roast-to-order and always label with the roasting date. This ensures that our customers get the freshest coffee within a day or two of roasting. The coffee is supplied in one kilogram re-sealable foil stand-up pouches.
Our one kilogram bags of coffee are supplied as whole beans. Should it be required, we can grind to specific requirements (plunger, permanent filter, paper filter or espresso) in our Ditting grinder. However, we strongly recommend that for this amount of coffee an on-site burr grinder is used to grind the coffee at the time of brewing.
Click here for our kilogram coffee prices
Ordering Procedure
This wholesale coffee in 1kg bags for beans is available to everybody - we have a single wholesale per kilogram price structure for all our coffee. Our prices are competitive and fair.
If you are new to the Coffee Roasting Co, please complete the online new client form and we will contact you by e-mail or phone to take your order.
Alternately you can send us your order right now by e-mailing it to order@coffeecompany.co.za or phone us at the Roastery on 021 847 0536 or on 087 802 2047. To fax an order use 086 618 3604. Please give us your physical delivery address and a contact phone number for the driver. Unless specifically requested, we will ship the 1kg coffee in whole bean form.
Payment: we prefer an Internet EFT deposit directly into our bank account listed below based on the invoice that we will e-mail to you before we roast the coffee. Please note that the courier company does not accept payments.
Banking details for direct payments

Bank: First National Bank, Somerset West (branch code: 200512)

Current account: The Coffee Roasting Co., Acc No: 62076306002

Please give the account number on your invoice as your deposit reference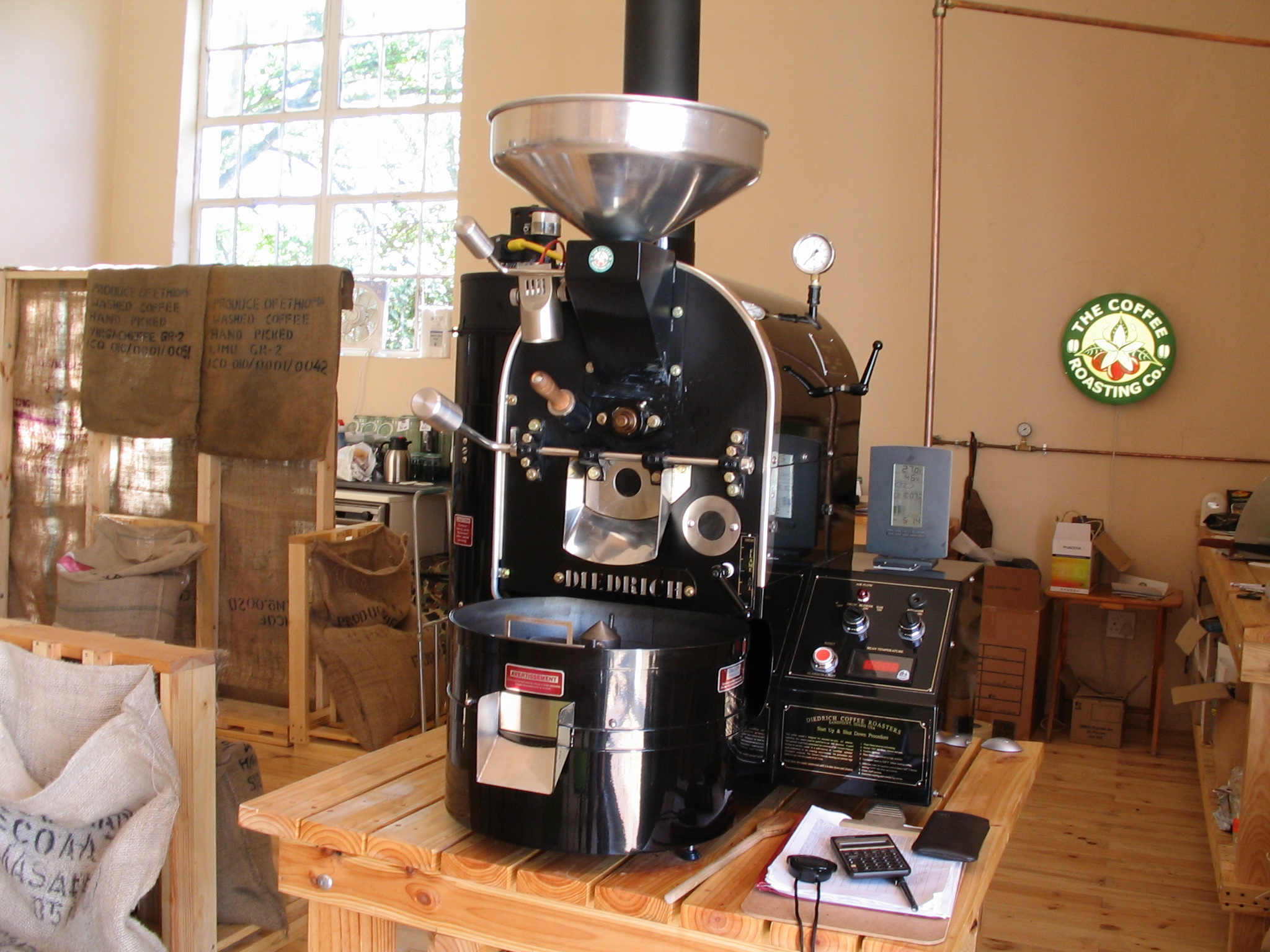 Our Diedrich Roaster