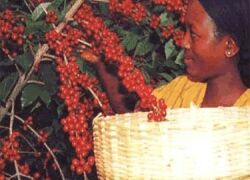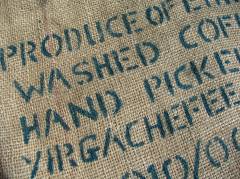 Our washed Yirgacheffe is a coffee with a unique taste much sought after in the coffee world. It has a classic lemony tart taste and an intense "flora" aroma and taste. Many say that you can taste the coffee flower in this coffee. The Yirgacheffe is harvested from one 2000m altitude highland valley near Lake Abaya in the Sidamo region of Ethiopia (south of Addis Ababa).
Yirgacheffe has fine acidity, a balanced body and a unique taste. It comes from the best lots that are reserved for the single-origin speciality market that seeks this distinctive coffee.
The Yirgacheffe was awarded the destinction of world's second best coffee for 2009 by the annual SCAA competition.
If you want to buy Yirgacheffe coffee, please check our price list and ordering procedure on our home page.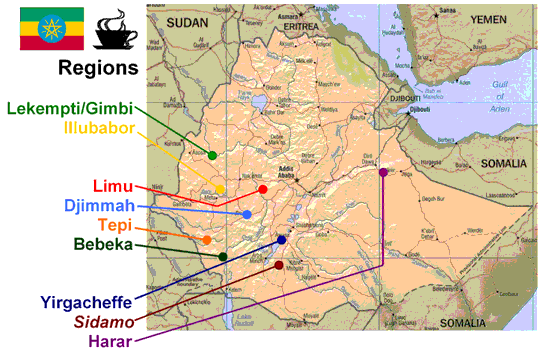 Wake up and smell the Yirgacheffe.