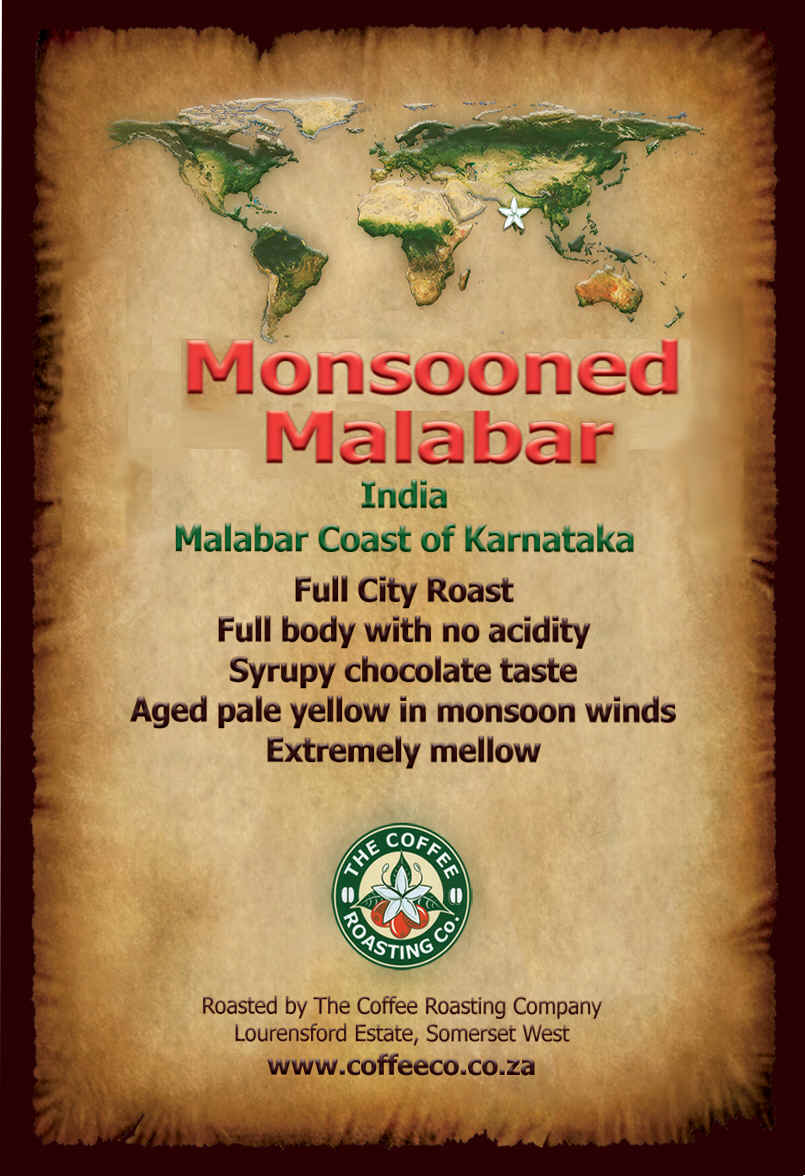 The Monsooned Malabar is a unique weathered coffee from the Malabar coast of India. The taste is extremely mellow. A mild, easy-drinking coffee.
In the early days from the 1650s to well into the 1800s most coffee was transported from India to Europe in wooden sailing ships. This voyage took a few months, depending on winds, and exposed the green coffee to moist sea air. By the time the coffee got to Amsterdam it was weathered and mellow.
When steel hulled vessels were introduced the coffee arrived green and fresh; the way we are used to getting our coffee. However there was a large market that wanted the mellowed weathered taste.
From that date onwards the coffee farmers on the Malabar coast started to artificially weather their coffee by leaving the coffee exposed to the monsoon season for three months in open sheds. The coffee is turned every day and undergoes daily wetting and drying cycles.
The result is an exceptionally mellow coffee with a unique taste.